Welcome to the Revolution of Healing at Wellness Visions!
The Future of Energy Medicine is Here
Wellness Visions Mission is to Empower You to Heal Yourself
through education, coaching, state of the art technology and products and community!
Are you suffering from low energy, chronic pain and stress? Come experience the 24 unit Energy Enhancement System (EES) at Wellness Visions to boost your energy, mood, brain and immune function, and decrease pain, inflammation and stress from being in a healthy energy environment produced by bio-active scalar waves from the EES.
It has been 1 year since the Revolution in Healing interview that went viral with now 270 UNIFYD Healing affiliated EES centers open or opening globally since then! Watch the clip of the interview of Dr. Sandra Rose Michael, holistic healer, biophysicist and inventor of the EES by Jason Shurka, founder of UNIFYD TV and Healing network where the mission is to provide affordable and accessible healing globally through the EES technology.
We are the first 24 unit EES and the first UNIFYD Healing affiliated center to open in the East Bay Area – opening June 7th! Individuals, families with young children and pet owners are welcome! Get 10% off single EES sessions if you are a UNIFYD TV member and get great content to elevate your consciousness: https://unifyd.tv/?join=jennie.hsu.
Dr. Sandra Rose Michael, EES inventor, recommends the 24 unit EES for optimal DNA and cellular repair with people attending 2 to 4 hour EES sessions 2-3 times a week to get the maximal exposure to a hyper-healthy healing energy with bioscalar vortex waves.
We have special EES package specials available now! Join our free Wellness Visions membership and get in on savings up to 25% on EES sessions that will elevate your energy and mood and repair your DNA, cells and body on a regular basis. You may share packages with primary family members e.g. parent, adult child and household members.
Click here if you are ready to join and then Visit the Store to purchase an Exclusive Package!
Please click here to download and review the guide to learn and prepare for an EES session.
Right Away I Started Feeling the Energy in the Room
When I got in the room I sat down, closed my eyes, relaxed and began to meditate. Right away I started feeling the energy in the room, which was curiously stimulating and calming at the same time. The same kind of feeling I get after a yoga session. I noticed a wonderful sense of calm and wellbeing that came over me which helped me go deeper into a relaxed meditative state. I was at peace and conformable for the whole two hours. The days following the session I noticed that my mood was lighter and I had really good energy. I felt more solid – more connected and stronger. At the age of 73 I have noticed my overall energy waning especially when bending over and picking things up. As a musician, I have many instruments and equipment that I carry. A few days later on a gig while loading some heavy musical equipment into my car I suddenly became aware that I had a whole lot more energy – a very noticeable difference! Upon thinking about it, I can honestly say that I have not felt this level of energy in years. I actually felt younger. I feel that the EE System has contributed this noticeable increase in energy, enthusiasm, and overall sense of wellbeing. I feel stronger, younger, and happier. I will be back for sessions on a regular basis.   – Kem S.
The Friends I Have Brought Have Also Been Impressed
I have had a positive experience with Wellness Visions. The friends I have brought have also been impressed. Congratulations for growing so quickly. Dr. Hsu and her staff have been welcoming and helpful. The technology is promising indeed.  – Susan Christy, PhD
Since the First Visit Things in My Life Just Flipped to Positive Results
Where do I start? From my first visit to now all I can say is WOW! All positive and no negative. Since the first visit things in my life just flipped to positive results, mental clarity, events, and the way I feel physically. 100% recommend the Wellness Visions Center to anyone. Go there with a positive feeling and a positive want and let it play out. Drink plenty of good clean water before during and after…enjoy! I am truly blessed to have had this great center brought into my life and I think many will feel the same, again stay in the positive vibe! Dr. Hsu is wonderful and very helpful to answer and help out in any way, again thank you to all involved with this center.  –  Brad S.
My Aches and Pains are Disappearing
This was my 5th visit and after each visit I am feeling better and better. My aches and pains are disappearing, my mind is clear, and I feel totally rested. The staff is so welcoming and positive. This is truly a place of healing!  –  David O.
An Overnight in EES Was Just What I Needed
An overnight in EES was just what I needed. I feel much more balanced and vibrant. I'm still feeling subtle changes unfold in my well being. The extra hours in the overnight session definitely made a difference and gave me more time to reflect within. The center is so comfortable and full of hospitality!  –  Audra H.
I Am Now Doing Cardio Sessions That I Was Doing 10-15 Years Ago
I've just finished my 16th session at Wellness Visions. I started noticing changes around session 12. The first change I noticed was a substantial increase in my energy. Shortly after, during a cardio session at the gym, I realized my cardio fitness level had changed greatly. I am now doing cardio sessions that I was doing 10-15 years ago. The most recent change is the acid reflux I had been experiencing for months, is now completely gone. Excited to see what the next 16 sessions bring. ~Marilyn R.
I Notice My Lower Back Pain Is Gone
Today was my second visit at Wellness Visions, Richmond. I had 3 2-hour sessions and it was amazing — way beyond my expectations. I notice my lower back pain is gone, tingling in my left arm and leg, and drifted into a deep meditative state. I did not want to leave by the end of the day! Tonight, I have great energy and don't feel my usual exhaustion at dinner time.  Thank you so much to Alexis and Malimi who totally pampered me and answered all my questions. What a fabulous day and can't wait for my next visit! ~Paulette T.
I Slept Well And Feel Great Today. I Can't Wait To Do It All Again!
The overnight on 8/11 was amazing. It so much fun to be with a group of like minded people. I slept well and feel great today. I can't wait to do it all again! ~Jennifer J.
What I Know Is How I Feel And I Can Honestly Say That I Feel Good!
Today's session was probably my best! I lost time and before I knew it I heard the gong. I've avoided reading or watching to much for fear of becoming more of a skeptic than I already am. What I know is how I feel and I can honestly say that I feel good! Body , mind and soul. I consider this self care and it works well for me. ~Marcel C.
Wellness Visions fuses the Science of Healing with the Art of Caring
Dr. Jennie Hsu
Lifestyle Medicine Physician
Transformational Health and Wellness Coach
Welcome to Wellness Visions
Wellness Visions empowers people to heal and transform their health and lives through coaching, education and community. We address the root causes of physical, mental and emotional causes of many health and life challenges through coaching and education to consciously create the pathway towards a healthy, sustainable, and joyful life.
Meet Dr. Jennie Hsu
Dr. Jennie Hsu is a lifestyle medicine physician, transformational health, fitness and wellness coach, educator and the Founder and CEO of Wellness Visions. She received her MD from the University of California San Francisco and completed her Internal Medicine Residency at the University of Illinois in Urbana-Champaign. She practiced as a primary care internist for 18 years and is board certified in internal medicine, obesity and lifestyle medicine with 22 years of clinical and teaching experience. She is a certified health, wellness and fitness coach and an NLP Master Practicioner.
She is passionate about educating and empowering individuals to become consciously aware of their own power to transform and create a life of their dreams to impact their health and lives, their community, their environment and the world and launched Wellness Visions in 2021 to provide personalized holistic health and life coaching and education.
Schedule a free 30 minute consultation to discuss your health and medical concerns and learn about a unique and holistic approach to health and wellness.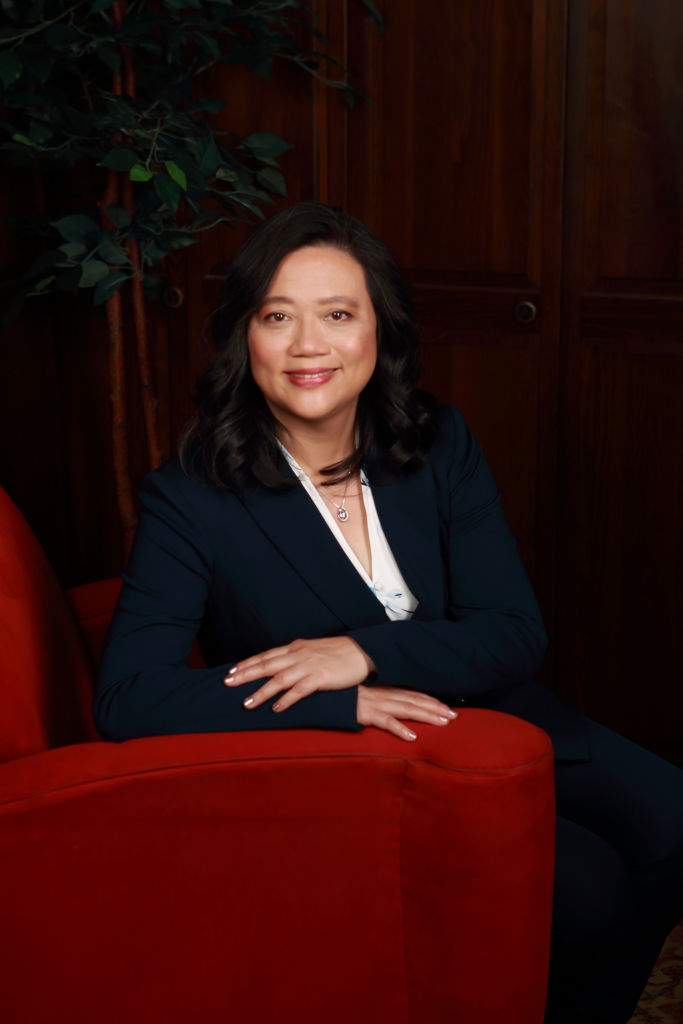 Create the life of your dreams with expert and personalized health and wellness coaching.
Start Forging Your Own Path Today!