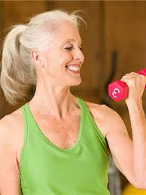 About the Webinar
Strong and healthy bones are essential for an active healthy life.
​​​​​​​
Discover the latest scientific evidence on nutrition and exercise to improve and strengthen bone health effectively from Dr. Jennie Hsu and Dr Karen Wiarda, two lifestyle medicine physicians who have helped their patients overcome their health challenges in a healthy sustainable way.

Register and share the link or QR code below with your family and friends so that everyone can learn & take charge of their health. Attend live or register for a replay to watch later.
Understand how Bone Health is the Key to an Active Lifestyle
Learn about the factors that contribute to strong bones
Learn Strategies to Improve Bone Health through Nutrition and Exercise
Utiliize the power of lifestyle changes to improve your bone health
Go to the Events Page to register.